eMediaAdmin being used by PSCU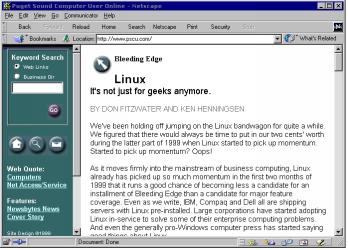 The Seattle-based Puget Sound Computer User magazine now offers its articles at its recently relaunched website (http://www.pscu.com). Powered by eMediaAdmin, the PSCU articles are quickly reformated and posted onto the Internet. The PSCU also plans to utilize the eMediaAdmin software to archive several years -- and hundreds of articles -- of back issues of its print publication. The magazine, which has a circulation of over 100,000 copies, covers a wide variety of computer-related topics, ranging from graphics, book reviews, UNIX, games, networking and a lot more.
For more information about eMediaAdmin, click here.