Baseball history website uses eMediaAdmin
Negro League Baseball Dot Com now utilizes the eMediaAdmin software to upload and archive articles and images. Located at http://www.negroleaguebaseball.com, the website offers extensive information relating to Negro League baseball history. Thousands of fans, students, historians and educators visit the site each month.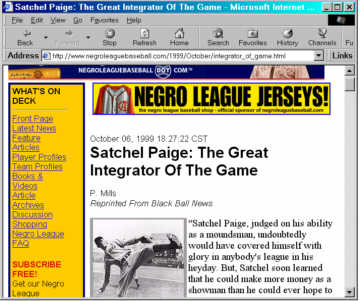 By using eMediaAdmin, articles are easily and quickly uploaded -- and past articles are easily found through the automatically-created chronological archive.
For more information about eMediaAdmin, click here.